African Music Compilations:
Cantos Classic Titles

The Cantos label, set up by Henri de Bodinat, released their first albums in 2005.
In May 2006, a large number of Classic Titles compilations with the sub-title World Legends Cantos Collection came out, offering an overview of mostly older songs from the Syllart catalogue. All albums are mid-priced and are a perfect introduction to African music.
---
Contact:
57, Boulevard de la Vilette - 75010 Paris, France, phone: +33 (0)1 42 23 18 47, mail: contact@cantos.fr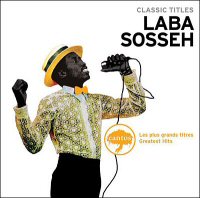 Laba Sosseh:
Classics Titles
Cantos, 5/2010

---
1. La Sitiera
2. Seyni
3. Recordando A Noro Morales
4. Salsa Na Ma
5. Aminata
6. El Manisero
7. Maria Elena
8. Yolanda Dime
9. Me Voy P'al Monte
10. Guantanamo
11. Charara
12. Caramelo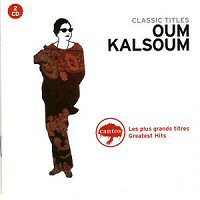 Oum Kalsoum:
Classics Titles
Cantos, 11/2008 (2CD)

---
CD 1:
1. Bi ridhak ya khaliqi
2. Al ward gamil (Loughat azzouhour)
3. Ghanna rabi'bi-lisan at-tayr
4. Nasra awiya wa farha haniya
5. Ley telew'ini
6. Araka
7. Azkouriny
CD 2:
1. El hob halaotou bil kintar
2. Fi nour mouhayyak al hana
3. Foutinma
4. Malek ken
5. Ha aqablu bukra
6. Ala aini elhagr
7. Tichouf oumori
8. Al nile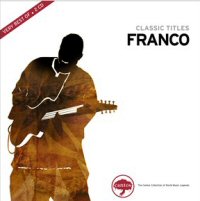 Franco:
Classics Titles
Cantos, 4/2007 (2CD)

---
CD 1:
1. Matata mwasi na maboli esilaka te
2. Fifi nazali innocent
3. Toujours OK
4. Tomesani, zonga coco
5. Quatre boutons
6. Nabala ata mbwa
7. Ngai Marie nzoto ebeba
8. Mindo ya luambo diamant
9. Azda
10. Très impoli
11. Ok Jazz malika mabe
CD 2:
1. La rumba OK
2. Aya la mode
3. Nakolela mama azonga
4. Na likuanga na seli
5. Joséphine nayobi ye
6. Lumumba, héros national
7. Alimatou
8. Où est le sérieux?
9. Marceline
10. Mamou (tu vois!)
11. Mario
12. Nayebaki likambo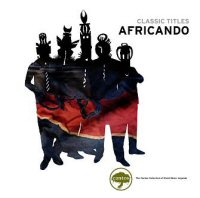 Africando:
Classics Titles
Cantos, 4/2007

---
1. Gombo
2. Sabador
3. Doley Mbolo
4. Maral
5. Lindas Africanas
6. Doni Doni
7. Fethial Sama Khol
8. Ntoman
9. Ndiambaane
10. Référence
11. Yay Boy
12. Gouye Gui
13. Sey
14. Te Voy A Matar? Con Amor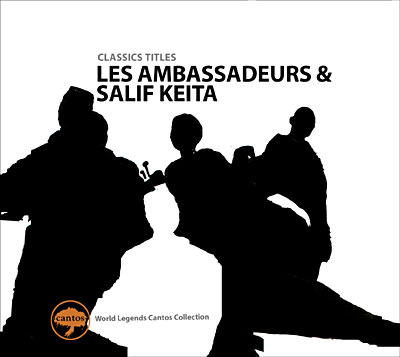 Les Ambassadeurs & Salif Keita:
Classics Titles
Cantos, 5/2006

---
1. Djandjon
2. Djougouya
3. Kibaru
4. Bara willile
5. Wara
6. Wassolon foli
7. Mandjougoulon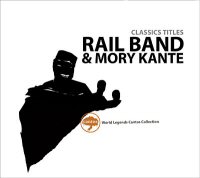 Rail Band & Mory Kante:
Classics Titles
Cantos, 5/2006

---
1. Walenumalömbaliya
2. Balakoninfing
3. Mamadou bitiqui
4. Jirikan
5. Mariba yassa
6. Dugu kamelemba
7. Karitea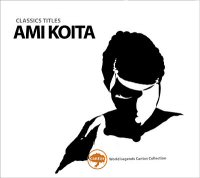 Ami Koita:
Classics Titles
Cantos, 5/2006

---
1. Tata Sira
2. Ami
3. Mamaya
4. Kolo
5. Yeko
6. Samara
7. Mogoyena
8. Yayo
9. Touniya tigui
10. Ntekelefe
11. Wale yuman
12. Tche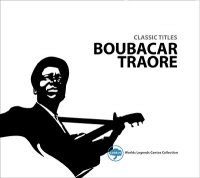 Boubacar Traoré:
Classics Titles
Cantos, 5/2006

---
1. Mariama Kaba
2. Benidiagnamogo
3. Mantjini
4. Diarabi
5. Kele
6. Kayes ba
7. Adieu Pierrette
8. Sécheresse
9. Santa Mariya
10. Kavana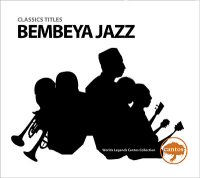 Bembeya Jazz:
Classics Titles
Cantos, 5/2006

---
1. Télégramme
2. Lanaya
3. Yekeke
4. Petit Sekou
5. Koumba tenin
6. Sabu
7. Gnagna
8. Yarabi
9. Montagne

Orchestre Baobab:
Classics Titles
Cantos, 5/2006

---
1. Cabral
2. Liiti liiti
3. Ndeleng ndeleng
4. Yen saay
5. Diarabi
6. Mbeugël
7. Mbaar
8. Tante Marie
9. Souleymane
10. On verra ça
11. Sibam
12. Ndiougou ndiougou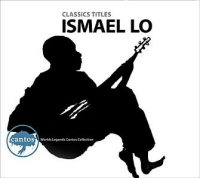 Ismael Lo:
Classics Titles
Cantos, 5/2006

---
1. Taar doucey
2. Diawar
3. Fa diallo
4. Ceddo
5. Marie Lo
6. Natt
7. Mougneul
8. Tadieu bone
9. Xiif
10. Talibe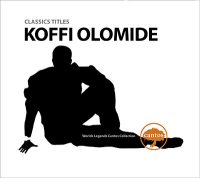 Koffi Olomide:
Classics Titles
Cantos, 5/2006

---
1. G.B. gros bébé
2. Elle et moi
3. Ca et ça
4. Koweït, rive gauche
5. Dulcinée
6. Henriquet
7. Effervescent
8. Dieu voit tout
9. Canal plus
10. Aquarelle
11. Tsiane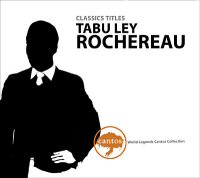 Tabu Ley:
Classics Titles
Cantos, 5/2006

---
1. Kaful mayay
2. Karibou ya bintou
3. Kimakango mpe libala
4. Pitié
5. Mymy Ley
6. Marie Clara
7. Micheline
8. Joujou zena
9. Marie Lou
10. Leki ya mongali
11. Bel Abidjan
12. Hortense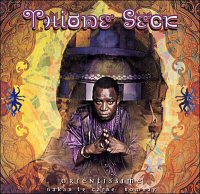 Thione Seck:
Orientissime
Cantos, 5/2005

---
1. Siiw
2. Assalo
3. Djirim
4. Ballago
5. Doom
6. Manmignoul
7. Yaye
8. Woyatina
9. Blain Djigueul
10. Mouhamadou Bamba
11. Mouhahibou
12. Mapenda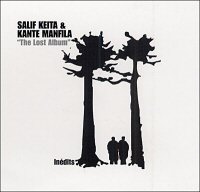 Salif Keita & Kanté Manfila:
The Lost Album
Cantos, 3/2005

---
1. I Djo Famâ
2. Finzamba
3. Toura Makan
4. Djigui
5. Nakana
6. Wara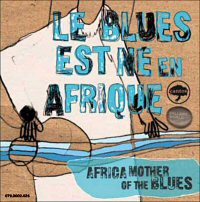 Various Artists:
Le blues est né en Afrique
Cantos, 2/2005

---
1. Lokoli karamako
2. I Djo Famâ
3. Marie Lo
4. Djanfa
5. Djougouya
6. Tane
7. Gouye gui
8. Mulopo
9. Poulore
10. Ndiwa
11. Diarabi
12. Nyamatoutou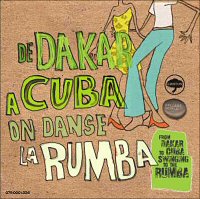 Various Artists:
De Dakar à Cuba, on danse la Rumba
Cantos, 2/2005

---
1. Guantanamera
2. Indépendance chacha
3. Dacefo
4. Mayeya
5. Recordando a noro Morales
6. Ok aswanaka tempo na
7. Guaguanco a todos los barrios
8. Calabasso
9. Caramelo
10. Maria Valenta
11. Mana den
12. Sasonando